Grow Wild: Book Review and GIVEAWAY
This contest has ended.
Congratulations to our winner... Marilynn in Cincinnati, Ohio!
Thank you to everyone who entered. We'll have another contest soon, so be sure you are subscribed to our newsletter to learn about the next one.
Katy Bowman is at it again!
Softstar has collaborated with the biomechanist and bestselling author for several years now, yet she never ceases to amaze us. Between pursuing her research, traveling around the country (and world) for live workshops, writing new books and raising a movement-active family, Katy is a non-stop whirlwind of activity. We've had the pleasure of hosting some of her live workshops at our shoemaking shop, and anyone who meets Katy in person will see right away that she is passionate about her work. Anyone who meets her fans will see how much they love her and how much her teachings have enriched their lives.
If you are not familiar with Katy's work, there is one common theme that penetrates through all of her books, podcasts and workshops: movement can be as nutritious to your body as the food you eat. For a shoe company whose tagline is "Strong from the ground up," it should be clear why we're such big fans of Katy. Our goal is to make shoes that help people get moving and live active lives, so her research is right up our alley.
Katy's new book, Grow Wild, focuses on the health of children, and I was lucky enough to receive an advance copy. It should come as no surprise that she recommends encouraging movement in the daily lives of children. Where the book really shines, however, is in exploring the vast, innovative and fun ways this can be done.
According to Katy, movement does not just mean throwing kids outside and telling them to go exercise. Instead, it means creating an environment where kids want to move and enjoy doing so. Furthermore, healthy movement isn't limited to outdoor playtime (although time in nature is definitely encouraged). In nearly all aspects of our kids' lives there are opportunities to add motion, such as "snacktivities" that get kids active in making healthy food, creating a homework space that encourages muscle stimulation rather than idle sitting or simply allowing kids to climb and bounce when the opportunity arises. Katy even divides the book into sections of seven environments that can be modified to encourage more healthy movement for families:
Culture
Clothing
Cooking
Home
Education
Activity
Celebrations
In Katy's previous book, Movement Matters, she introduced the idea of stacking. Now she takes it to a whole new level. Unlike multitasking, which is trying to do a lot of different things at once, stacking is all about finding one activity that will accomplish multiple goals. For example, say you have goals to exercise, encourage your kids to spend more time outside, find time to connect with your family, eat healthier and live more sustainably. Multitasking might mean trying to watch your kids while you run on a treadmill, which any parent knows is much more difficult than it sounds. A stacking idea, on the other hand, might be taking your kids to work on a community garden with you. In this one activity the whole family is getting exercise, parents and children are bonding and healthy, sustainable food is harvested for dinner.
That's the power of stacking, and the book is chock-full of dozens of stacking ideas for each of the environments listed above. Interactions with nature are often found among Katy's stacking suggestions because as soon as you mix with nature you are more than likely adding movement to your day. If you live in a more urban setting then fear not, because Katy explains how nature is everywhere, and can even be brought into the home.
But Grow Wild is more than a list of activity ideas. It also explores in depth what movement means for children, how our societal perceptions of health and activity have changed through generations and how even small changes in perspective can have a big impact on our children's health. For example, kids are frequently told to sit still and be quiet… sometimes all day long. Kids who are antsy and restless in school are often scolded and labeled as "disruptive" or "ornery," but shouldn't this restlessness be expected for creatures who are by nature meant to run and jump and climb and swing? While confining an active human to a sedentary position for most of the day may now be the norm, Katy proposes that it is not only unnatural, but unhealthy. Yet simple changes to how children sit at school (e.g., changing rigid chairs to wobble stools or balance balls... or even better, nature schools) have been shown to not only help restless kids pay attention and learn better, but also add nutritious movement to their daily routine.
I particularly enjoyed the chapter about movement-friendly clothing, and not just because it encouraged flexible minimalist shoes (such as… [ahem]… Softstars). Katy explores how restrictive clothing like stiff jeans may inhibit a child's interest in exploring nature. She also raises a very poignant question: if adults wear "workout" clothes to exercise since they allow free movement, does that mean the rest of our wardrobe can be classified as "sedentary" clothes? If so, then how did we get to a point where healthy movement is the exception and not the norm? Why are we setting aside small sections of our schedule for exercise when there are ways to add movement throughout our day? Wouldn't it be great if our kids were raised with this mindset?
In the end, reading Grow Wild left me feeling not so much like I had a lot of work to do, but instead left me inspired. Rather than leaving me with a list of changes I needed to make lest I feel like a failure (as sometimes happens after reading books about improving your life), Grow Wild instilled me with lots of ideas for ways to add movement to my environments. While there are endless suggestions in the book with varying ranges of effort, from having a picnic dinner in the backyard to building an indoor climbing wall, these are not prescribed as essential or required. These ideas may be very practical and helpful for many readers, but the real takeaway is the ideas they trigger in my own mind. Understanding how movement and a connection with nature can be incorporated into every aspect of your life encourages you to look at your daily routine with new eyes, and to make simple changes that go a long way.
Grow Wild is currently available from the Nutritious Movement website, but you can enter our giveaway below for a chance to win your own FREE copy, along with a few other great prizes for active kids.
---
Enter to Win a Grow Wild Prize Package
To celebrate Katy's latest book release, we're giving away the following prize package to one lucky winner:
(1) copy of Grow Wild ($31.95 value)
(1) Gift Card to Softstar Shoes ($200 value)
(1) Fjällräven Classic Kånken Backpack ($80 value)
(5 Pairs) Plus 12 Socks ($75 value)
More about these Prizes:
Grow Wild: As mentioned above, Grow Wild is Katy Bowman's latest book about encouraging kids, from babies to preteens, and their families to add movement to their lives. Paperback copy. $31.95
$200 Softstar Gift Card: Treat your kids (or yourself) to our handcrafted minimalist shoes. All Softstar shoes are designed to allow unencumbered barefoot-like movement.
Fjällräven Classic Kånken Backpack: Fjällräven backpacks have grown increasingly popular among active kids. Designed with durable and sustainable materials, the Classic Kånken will help your little ones explore the world and everything it has to offer. Graphite Color. $80.00
Plus 12 Socks: Just like our minimalist shoes, Plus 12 socks are designed to allow feet to maintain a natural shape. The innovative toe design allows the big toes to stay straight and unhindered instead of snugging in tapered in like most socks. Prize package includes an assortment of colors and sizes. $75
---
Enter Now!
Entering is super easy. Simply complete the fields for your name and email below. Once you have entered you can scroll down for more options to gain extra entries and increase your chances of winning:
This contest has ended.
Congratulations to our winner... Marilynn in Cincinnati, Ohio!
Thank you to everyone who entered. We'll have another contest soon, so be sure you are subscribed to our newsletter to learn about the next one.
OFFICIAL RULES: open worldwide to anyone 18 years of age or older. Void where prohibited by law. Winner will be contacted by email after giveaway ends.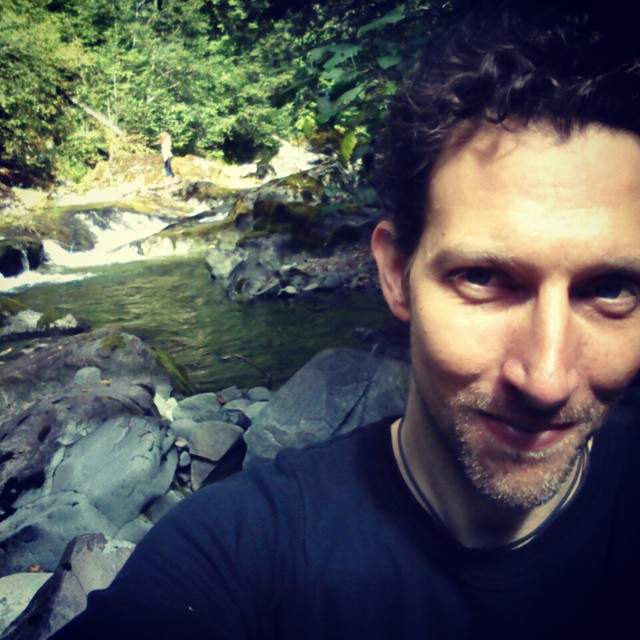 Martin is a lifelong runner who began wearing minimalist shoes over 10 years ago when he found they alleviated his chronic foot pain, which eventually disappeared completely. He further studied proper running form through a series of workshops taught by Correct Toes inventor, Dr. Ray McClanahan DPM. Martin has collaborated with several health care professionals to collect and share peer-reviewed studies that show the benefits of minimalist footwear. In his personal life, Martin loves living in the Pacific Northwest because it allows him to enjoy a variety of outdoor activities year-round, including hiking, cycling, rock climbing, surfing and snowboarding.