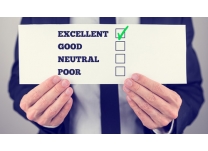 Soft Star Survey: Receive a Free $5 Gift Card and a Chance to Win $100 Cash!
We love hearing feedback from our customers!
We're excited to host a new survey that focuses on our website's design and interactivity, and we'd love to hear your thoughts. Anyone who completes this survey will receive a free $5 gift card for Soft Star Shoes and will also be entered into a drawing to receive a grand prize of $100 cash! The entire survey should take only a few minutes.
Update 5/28/13: Our survey is now closed. Thanks to everyone who participated! Your $5 gift cards will be emailed later this week, along with the drawing of the grand prize winner!
Update 6/5/13: Congratulations to Desi from Oxford, Mississippi for winning our grand prize of $100!